By Brooke Barker
Supervised by Dr. Michael Spooner
WHEN BOUNDARIES ARE NARROWED, THE HORIZON BECOMES LOCAL.
This project attempts to understand the civic consequences that might arise from a shift from the global to the local. The condition of the collective local arises when boundaries become narrowed; place is isolated and defined within in its own physical or metaphysical borders.
It is inherently through my understanding of the local of Esperance WA, which includes a seal as a town mascot and full scale Stonehenge against the backdrop of Australia's whitest beaches, that I interpret a local that is not my own.
The project operates through a tightened lens, and through this shift, idiosyncrasies of the local are revealed: distinctive, peculiar characteristics that develop into hyperbole of itself. These manifest in the architecture; a moment when the brickwork from the footpath extends vertically and reveals the building behind, when the floor plates of a building shift to mirror the ground treatment, when a giant tap is the representation of a marine biology centre. Through character studies, methods of procurement, and analysis of the existing, the whimsical is validated; this is the local. I propose that this condition of the local is one that is globally shared, and to be celebrated.

THIS IS NEITHER A FOND RECOLLECTION NOR A GLORIFIED NOSTALGIA, RATHER; AN UNINHIBITED ATTEMPT TO UNDERSTAND AND CELEBRATE THE LOCAL IN ALL ITS EARNESTNESS, ITS JOY, ITS REPULSIVENESS AND ABSURDITY.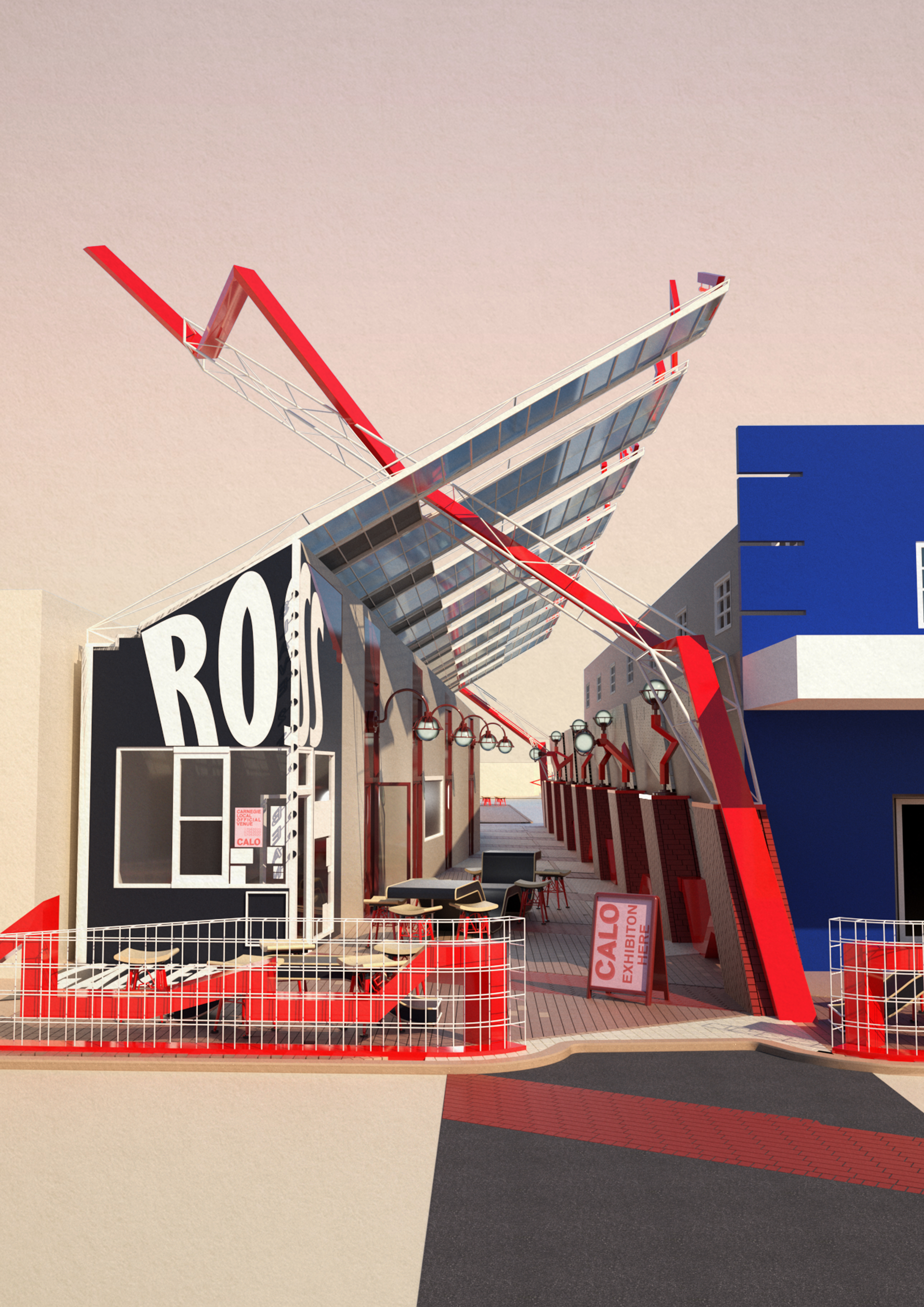 ︎︎︎
Note from the editor:


With a few clicks we are able to access the other side of the world through the effects of globalisation simply by purchasing a plane ticket.
The convenience of being able to engage with these foreign worlds has allowed us to neglect the intimacies of our surrounding environments. However, the lockdown has forced us to reconnect with the familiar; the local.


Brooke Barker's animation offers a glimpse into her Major Project by highlighting the significant correlation between one's experience of place and their sense of belonging.
As we dive deeper into her proposition, moments of intimacy are revealed at the intersection of the locally cherished and the internationally recognised, resulting in an unexpected civic presence.

'Carnegie Local' questions the anomity of suburbs by highlighting the specialness of the ordinary.

---
Audio credits:

Abbie Barker
Ashley Coleman
Connor Weightman
Janet Silburn
Jocelyn Leong
Katie Row
Renzo Tweedie
Yuchen Gao
Music credits:

Anatol Pitt (piano & field recordings)
Brooke Barker (mixing)
This project was conceived on the lands of the Wurundjeri people and I wish to acknowledge them as Traditional Owners. Sovereignty has never been ceded.
I would also like to pay my respects to their Elders, past, present and emerging.
- Author